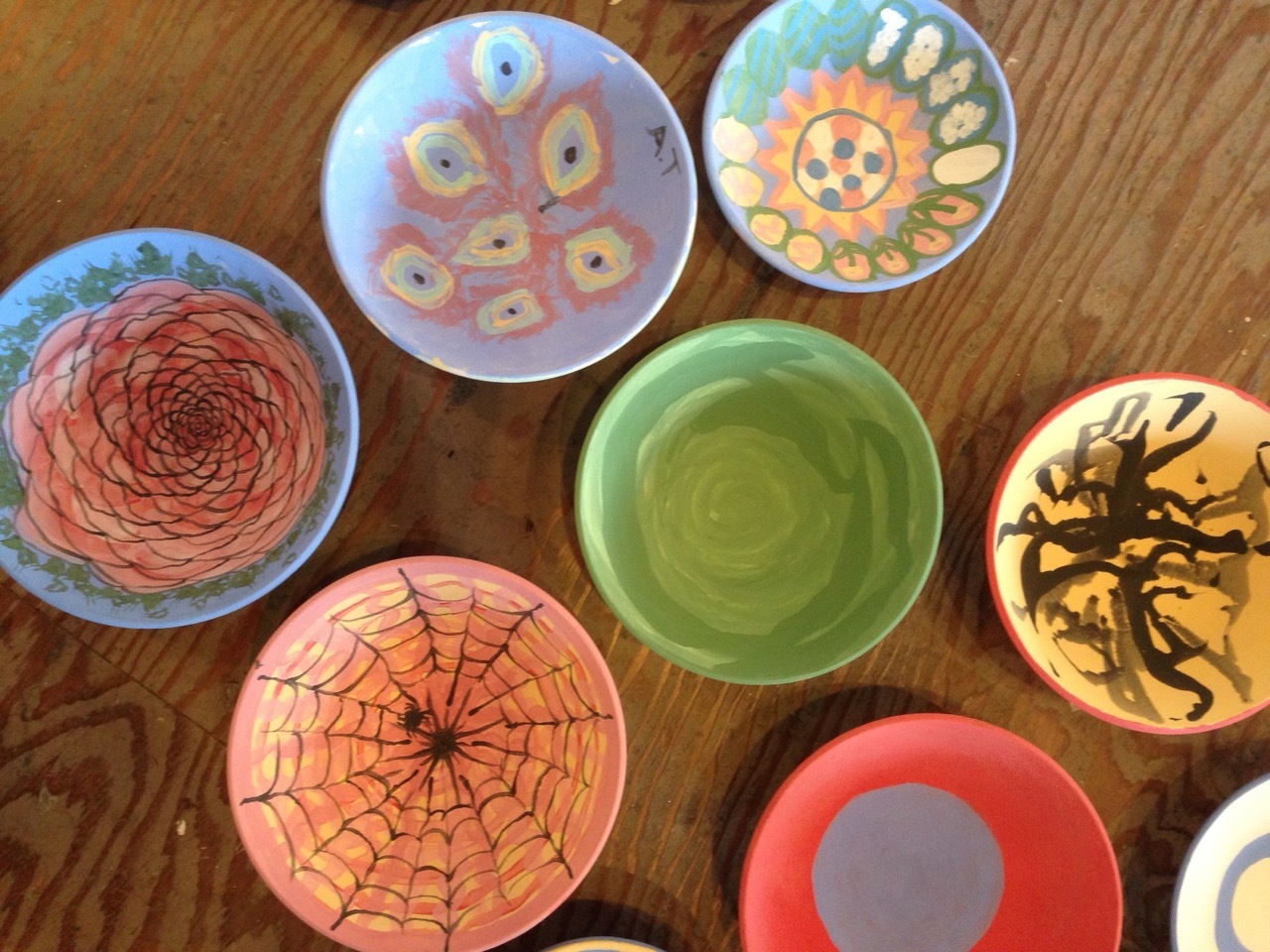 Gather:Make:Shelter
Painting Workshop
Click HereTo Reserve Your Spot!
DATES / TIMES / LOCATIONS
FRIDAY APRIL 26TH
(Part 1 - Painting workshop)
6:00 - 9:00 PM
SUNDAY, MAY 5TH
(Part 2 - Brunch + Bowl Pickup)
11:00 AM - 12:30 PM
RESERVE YOUR SPOT TO PARTICIPATE IN A SPECIAL GATHER: MAKE: SHELTER PAINTING WORKSHOP!
This unique two-part ceramic painting workshop will be taught by Artist and Founding Director, Dana Lynn Louis and select group of Gather: Make: Shelter artists.
Join us for an informative, social, fun, and practical way to connect with community, gather together and make something you'll treasure for a lifetime.
Workshop hosted by Dana Lynn Louis at her studio

Choose a raw material ceramic bowl made by local potters

Express yourself through painted imagery, guided by supportive project artists with art books, pictures and stories to inspire you along the way

Socialize and connect with Gather: Make: Shelter artists & previous workshop participants
Class fees cover the two-part workshop and includes all painting materials, refreshments and your very own painted and glazed ceramic bowl to take home. One week after the painting workshop the group will reconvene to socialize, discuss highlights, share personal anecdotes and see their professionally fired bowls for the first time.
$500 (individual participant) or $900 (2 participants) when you sign-up together with a friend or partner
Space is limited to 18 participants and will be reserved on first come, first served basis.
We are so excited for this unique workshop and can't wait to see you you there!